Place :
home
Time :
6:38 p.m.
semalam ari last anis form 2... hehe, yup last day skol 2010... well xde la sedih sgt, sebab .. alaaaahhh skol DMS
(
Dato' Mohd Said
) ,, ape nak kecoh skol tuw... takde sweet memory punn ,, macam kat hell . tak pun macam kat pix kat bawah ni....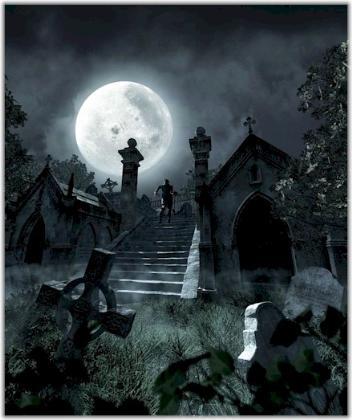 haa camtu ar, creepy en? yeah, (
it's actually worst than that, to me
) .. skol kat situ tahun ni mmg pecah kpale, beterabur otak

. hahaha !! takde la camtu, terok sgt, haha :)) well thats not the point, yela da last day, mesti ade cite en? hehe so camni citenye.....
Mase first dtg skol, org sume da siap berato da.. (

dtg

lambat agi... -_- ...

) Waktu rehat klo tak silap kelas form 2 yg ade jamuan claz 2Progresif je ar, so waktu dorang tengah syok2 membaham kat kelas dorang, sambil tunggu (
A
yn,
Daus
,

H

agilan), anis ikot ain (r) lepak kat kelas 2Aktif ngan budak2 kelas tuw, kat kelas tuw ade ramai la gak budak2 lepak, selain girl-friends, at situ ade
Aimran
, Aiman,
Rosli
, yang len tak pasan plak, sowy! :) Kitorang lepak situ dalam... emm, bape jam... girls dengan hal maseng2, boys dgn maseng2 pnye hal laa. :D . anis dok situ dalam bosanbosan nak wat ape agi, snap pix ah,

:D . antarenye,,,,
(Anis, Aiman (2) , Ain)

Mase lepas amek pix, Ain amek camera Anis, dye nak amek pix
Aimran
, Ain pnggil "Aimrann!!" tapi bile dye wat selambe je, Ain da geram, dye teros pegi kat geng2 boys, gy amek pix dye depan2, haha :))

(Aiman (1) & Aimran)
tah pape laa :)) anyway mase tu, takde pape pon, sampai kelas 2Progresif abes jamuan, ktrg pon snap pix :D
(

Ida, Ayn, Daus, Anis

) (

Halis, Nazreen, Raif [monitor], Anis, Zaidi [sitting]

)
Waktu balek, Hagilan suruh makan,

so Ayn, Daus, Hagilan temankan Anis mkn kat kantin waktu orang sume da balek, skol pon da kosong (hueee... ) . Guess, mase tgh mkn, Ayn tgk pixs kat dlm camera Anis, dye nmpak pixs rabbit ayah Anis pnyer, pastu dye ckp kat Daus & Hagilan, "ehh ade arnab laa" HAHA korang patut tgk muke Daus & Hagilan wktu tu, cbe klo Anis nmpk Justin Bieber, klo korg tau, ha camtu ar, LOL :))

...
Daus & Hagilan : "eeeeee yekeee nak tengoookkkkk"
Dorang tgk pixs rabbit tu smbil telompat2, HAHA :))
Hagilan : "eee Anis ni, bkn nk kasitau ko ade bela arnab, ni dah last day baru nk tunjuk gambar!"
Daus : "ntah Anis ni!"
Anis pandang Ayn dgn pandangan yg tak phm, ayn senyom je haha
Ayn : "dorang ni mmg minat arnab la anis" :D
Anis : "errr,, aku tak tau plak korang minat rabbit!!" HAHAHA :))
Daus : "Weh Hagilan, Ayn, jom esok kite gy umah Anis nak?" (whaattt?? Anis waktu tu da tak tau nk ckp ape, haha :)))
Hagilan : "kite pegi sekarang!"

Daus : " (ktawe) aq nk smayang jumaat la! "
Hagilan : "okey esok, Ayn janji tau pegi esok,"
Ayn : "Ayn open!"
Anis : " okey mlm ni korg call aq, "
pastu ktrg nk kua skola ikot pagar blakang nk anta tupperware & bekas2 mknn jamuan td kt umah Daus. . ( umah Daus blakang skol je ) Pagar depan plak da kunci guard dye gy mane tah. .
Tup! Tup! Alamak pagar belakang pon kunci gak... HAHAHA adoii ,, tapi nseb bek la pagar tu x tggi sgt, Daus & Hagilan panjat pnye la bape saat je, Anis ngan Ayn neh, adoii haha :)) bile turn Anis panjat tu okey la, dlm seminit cmtu laa, tu pon tegelak2 x henti2 haha :)) , tu okey lagi, yg x bleh blah tu bile turn Ayn, haha mmg gile, Ayn pnjt punye la be-jam-jam, ( mmg la dlm bpe minit tp lme sgt ase cam da sejam dye cube pnjt, haha :)) ) yg gile agy bile Hagilan ckp, " haa Daus, Anis, jom kte tgk bpe jam Ayn pnjt, haa tunggu2,, tunggu laah " Mse dye tgh try pnjt tu kaen dye plak tesangkut2, mmg pagar tu tanak bepisah ngan dye, HAHA :))) lme2 setelah brusaha keras,

, akhirnye bejaye gak dye pnjt pagar tu haha :D. . . tengok la cmne dorg pnjat ... :D
(

Ayn masih memanjat :D

) (

Daus

)
Tapi pix Anis ngan Hagilan x smpat la plak nk tgkp, hu~~

( Bejaye melepasi pagar! :D )
Then ktrg anta tupperware kat umah Daus, after, Daus gy smayang jumaat kt masjid, Hagilan & Ayn temankan Anis gy KTM, nk balek. dah je dorg anta, dorg pon gy blek umah r, and so much for my happy ending :)
Peoples in this post ; Anis ( The blog owner ) (click!) , Daus (click!) , Halis (click!) , Ayn, Hagilan, Aimran (click!) , Aiman (1) , Raif, Zaidi, Nazreen, Aiman (2) ..
Thanks for reading! So long, Have a nice day .

. Bye! :-)